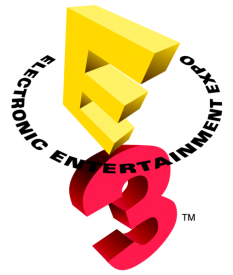 L'E3 aura lieu le 15 au 17 juin à LA (Los Angeles) au Convention Center. Je suis presque sûre que l'on retrouvera les jeu Résistance 3 et Infamous 2. Mais pour l'instant l'ESA (Entertainment Software Association) dévoile la liste des participants de cette E3 2010. Nous retrouvons nos vieux amis Activision, EA, Capcom etc...



Activision
A.L.S. Industries/R.D.S. Industries
Atlus U.S.A, Inc.
Atomic-Accessories
Autodesk, Inc.
Azuradisc Inc.
BDA
Bethesda Softworks
Bigpoint.com
Blitz Games Studios
BradyGames
Capcom Entertainment Inc.
City Interactive
Creative Mind Interactive Inc.
CTA Digital, Inc.
DDR Game
Deuce Entertainment, LLC
Digiwinner
Disney Interactive Studios
dreamGEAR
DXT Inc.
Dynaflex International
Electronic Arts, Inc.
Epic Games
Exspect
EZ Games Distribution, Inc.
ForceTek
Game Outlet Europe
Game Source Inc.
Gamepark Holdings Co., Ltd.
Gamer Grub
GameSpot
Gazillion Entertainment
Grace Marketing Company
Havok
Hollywood Archives Collectibles
Hori (U.S.A.), Inc
iBeta Quality Assurance
IGN.com
InComm
Infernal Engine
Innex, Inc.
Iode, Inc.
Iron Will Innovations Inc.
JFJ Disc Repair
K2 Network/GamersFirst
Konami
LucasArts
Majesco Entertainment
Marjacq Man
Mastermedia
MTV Games
MusicSkins LLC
nDreams Ltd.
Nintendo of America, Inc.
Nordic Game Resources AB
NVIDIA
Nyko Technologies
OnLive, Inc.
Paradox Interactive
Parature
Parrot
Pega HK Limited
Penguin United
Perfect World Entertainment Inc.
Performance Designed Products LLC
Playseat
Prima Games
Proximo Games
Rebellion
Royal Electronics Inc.
RTI Disc Repair
Sakar International
Scanavo North America Ltd.
Sega of America, Inc.
Slang
Sony Computer Entertainment America
Sony DADC
Sony Online Entertainment
Square Enix, Inc.
SureDisc Disc Repair Service
Taiwan Pavilion
The Get-Well Gamers Foundation
The Video Game Club
THQ
Trion World Network
TRITTON Technologies Inc.
Turtle Beach
U-Way Corporation
U.S. Games Distribution
Ubifrance
Ubisoft Entertainment
Univenture, Inc.
Warner Bros. Interactive Entertainment
WCN
XBOX 360
X-Games Inc. 3
Zeroplus Technology Co., Ltd.